What Is Lace?
When comes to your mind first when you hear "lace"? A lace wedding dress? A dream catcher? A lace choker? It seems that lace garments and clothing have been the symbol of femininity all over the world.
What does lace mean?
If you search "lace" as a noun in the dictionary, you will be told that lace is a hollow fabric, also known as "lacework". In most cases, lace is patterned with open holes in most cases. As for the holes in the lace fabric, they are formed by removing thread or cloth, as well as cotton, silk, and more from previously woven fabric. Currently, lace can be made by machine or by hand.
When you use "lace" as a verb, you need to know some examples. When people secretly add alcohol or drugs to food or drink, you can say it as a laced drink, laced with poison, etc. Lace can also be used to pull the edges together or through something. Therefore, you can get many laced definitions of slang.
So what is the definition of lace? Well, it is an adjective that means something with lace. So "string" can be synonymous with lace. As for "lace", it is the present participle of lace. Therefore, the question "what is lace" can also explain the above sentence.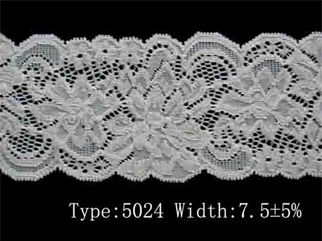 The origin and history of lace
Around the late 15th century, lace appeared. Over time, lace developed rapidly in the late 16th century. During that period, needle lace and bobbin lace fabrics were widely used. Lace is made of linen, silk, gold, or silver. Since the beginning of the 17th century, lace has been welcomed by men and women. Lace fabrics are luxurious, which promotes the rapid development of the European economy.
Soon, people are woven lace with cotton thread in a more economical way. After the French Revolution and the Industrial Revolution, lace was mainly made by machines. Therefore, people can own lace fabrics with much less experience price than before. Therefore, lace appeared in other countries.
After understanding the definition of lace, it's time to create lace-related products by yourself. Of course, you can sew lace on any part of your skirts, dresses, and clothes at will.
As for lace trims, you can sew with curtains to create a delicate and elegant atmosphere. In the clothing industry, it is also widely used to sew lace trims as inserts. In addition, some people even use lace to make wallpapers, table cloths, and other clothing. In summary, lace fabrics have been widely used in home décor products and clothing.
The type of lace
Embroidery lace is a general term for a needle lace that is made with a needle and thread on the woven ground, rather than lace made on the (knotted) net ground, which will result in what is classed as an embroidery net lace.