Introduction to Lace Fabric
Fashion clothing is becoming more prominent these days, and improved quality lace fabrics have been made to meet this modern standard. This brings expectations of daily comfort, and many people are increasingly considering the nature of lace fabrics. In order to do this and correct the uniqueness of these garments, when you buy fabrics in the market, you should see more pure cotton, polyester-cotton, silk, mesh lace, tulle lace, rope lace, wax, Ankara, and so on. In terms of quality, these are the best lace.
Introduction to Lace Fabric
More precisely, lace is a beautiful and delicate textile used for clothing. The nature of lace fabric is very obvious; it has a net-like open structure, made of yarn or thread. The most commonly used yarns for white lace fabrics are cotton, silk, and linen. This type of lace is ringed, woven, and twisted, giving the lace its unique nature and appearance. There is also a widely used yarn called synthetic yarn, which is suitable for the manufacture of modern lace. Usually, in the most commonly used cases, the yarn is dyed white, giving the fabric a pure and charming feeling.
There are many types of lace fabrics. With these numbers, what is the contrast between these fabrics? Which quality is acceptable? With the answers to these questions, you will know which lace fabric of the best quality should be chosen.
We are lace fabric suppliers. Please feel free to contact us if you are interested in our products.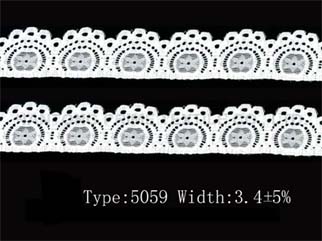 Lace