Guide To Lingerie Elastic
Before jumping into the details of sewing elastic, here are some useful tips to keep in mind.
Your elastic should always be smaller than the edge where it is applied. If your elastic looks beautiful and smooth when laid flat, it will fall off your body!
Elastic can change significantly when stretched. If you are using a new elastic material, test it. You may find that tighter elastic does not require trimming quite a bit.
If you are new to sewing underwear, try flat stitches instead of round stitches as much as possible.
Always a quarter of the elastic and edges, it is applied before nailing. This gives you a point of reference because your needles and ensure even stretch elastic.
When you cut, always mark the front center and back center of the pattern.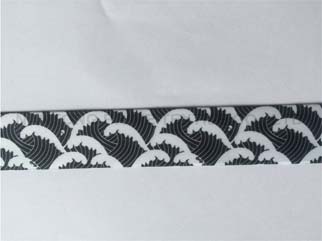 Elastic
When sewing an elastic band, put the needle in the elastic first, and then lower the presser foot. This will give you more control and prevent elastic rebounds.
When you start sewing, pull the end of the thread to prevent the elastic band from getting caught by the presser foot.
Don't overstretch your elastic! Only elastic is enough to make the fabric lay flat. Excessive stretching of elastic will affect the recovery of elastic.
Knitted or braided elastic
Techniques for sewing knitting or braided elastic
When you use braided elastic, the seam allowed at the edges you are applying elastic should be the same width as your elastic.
Use three stitches to patch up the elastic band. This helps reduce the volume.
When stitching the braided elastic, try to be as close to the inner edge as possible. This will control the jagged edges, creating a clean finish.
Techniques for sewing fold-over elastic
This is why I prefer to use a single zigzag suture with a folded elastic band instead of two steps.
When the top stitch is fold-over elastic, set your zigzag stitch to about half the width of your finished elastic. Then stitch the elastic in the center as you topstitch.