For products such as bags, backpacks, luggage, pet leashes, vehicle tie-downs, and vehicle strapping choosing the correct webbing material is crucial in assuring the life-span, safety, and customer satisfaction of your product.

Nylon Webbing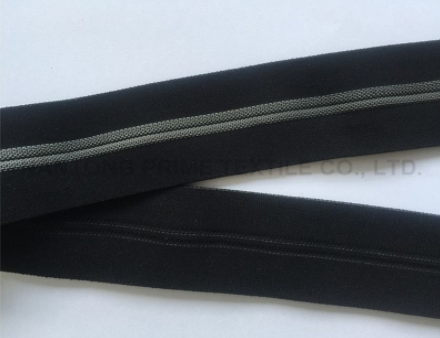 Applications where webbing strength is vital, nylon's high breaking point makes it a viable option. Our nylon webbing has a tensile strength rating ranging from 300 to 5,000 LBS (+/- 5%) - depending on the specific style.
Nylon webbing is colored using a dye bath - custom colors are easily obtainable and require significantly lower minimums when compared to polypropylene webbing. Nylon webbing is a durable option for applications such as leashes, bridles, and handles. Available in many styles, nylon webbing can have a very high-end feel with the right weave.
It is important to note that nylon webbing has a low resistance to mildew and exposure to elements can cause color bleeding or fading. Nylon may not be an appropriate option for products with high moisture environments.
Polyester Webbing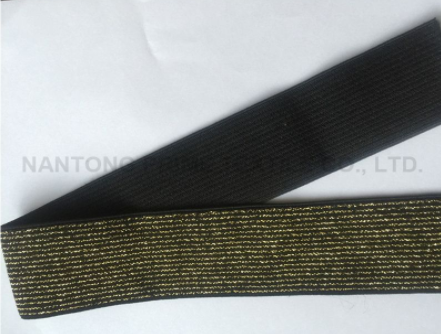 Polyester webbing has natural UV inhibitors offering UV protection comparable to polypro webbing. Polyester webbing offers high strength and good impact resistance, heat and corrosion resistance, and acid-resistant.
Polyester webbing is widely used in the transportation industry for products such as tie-downs and ratchet straps, due to its low elongation properties. Polyester webbing is available in fewer custom colors than nylon or polypro, as the thermos dyeing process is difficult and requires a minimum.
Polypropylene Webbing
Polypropylene (polypro) webbing has been a staple of the bag, luggage, and outdoor industries for years due to it's lightweight construction and high UV protectant nature. Polypro webbing obtains its coloring through a process called dope-dying, or melt-dying, in which the pellets used to extrude polypro thread are colored before extrusion. Polypro webbing requires a very high minimum for custom colors.

Polypro webbing is also an excellent choice for applications where water and mildew are concerns - due to its non-absorbent nature, polypro webbing will not mildew. Polypro webbing will hold its strength when wet.
While polypro webbing offers incredible UV protection (min. 200 hours without color reduction) and is roughly 20% lighter than nylon webbing; polypro webbing has a very moderate breaking strength, with a tensile rating of 200 to 3,000 LBS (+/- 5%) - depending on the specific style.
Which one do you need?
Based on comparative analysis, either type of webbing is good, it just needs to fit your purpose. Of course, besides the purpose, quality is also important. We recommend to you the best webbing wholesaler supplier - Prime Elastic.
Prime Elastic is one leading organization engaged in manufacturing and supplying a wide range of garment accessories. We are specialized in all kinds of elastics. Prime Elastic company has a complete QA system, European technology is adopted in the production, which make us be more confident in the quality, From 2002. We get in involved in this area and export our products all over the world. Many famous brands have a good long cooperation with us.
Choose us, you will choose good service, competitive price, high quality, and high speed, Don't hesitate, inquiry to us now!