Are straps for bra really important?

Bra straps play an important role in helping your bra shape. Only a bra of the right size can give you a perfect match, unless they are equipped with perfect straps. Being able to adjust and wear the bra straps according to your own convenience is the reason for your bra to experience satisfaction and comfort.
What are the most common problems with bra straps?
The most common bra problem among women around the world is shoulder strap digging or shoulder strap slipping. Too tight straps often stick into the skin, causing rashes and cuts. Similarly, the shoulder straps are usually not fixed on your shoulders but constantly slide. These problems can be solved in an instant, but most of us don't know the solution. Bra shoulder straps are usually equipped with adjusters that allow you to control the length of the bra. Depending on your body type, you can shorten or tighten the shoulder straps to make you a perfect fit.
What are the different types of Straps For Bra?
Choosing the right style of bra straps is as important as finding the comfort and quality they can provide.
We produce Detachable bra straps:
Many bras have loops on the top to connect and separate the shoulder straps. If your shoulder straps lose their elasticity, you don't need to throw away your bra. Just grab a new pair of detachable straps and put on your favorite bra while maintaining the old comfort. These bras usually have a pattern design, and there are different colors to match your bra. The main selling point of these detachable shoulder straps is that they can be matched with different outfits in different styles. Like a halter, one shoulder, back shoulder, cross, etc...
how to use straps for bra?
Very simple to use, just install the hook of the bra strap on the loop of the bra, and adjust the slider to the required size to make the piece fit the best and comfortable. These detachable shoulder straps can be used for repair functions to prevent the straps of the bra from being worn or damaged. It can also make the bra better to adapt to the required color so that it can be matched with the selected clothes or dress at any time.
Design underwear straps:
Prime Elastic design bra straps. There are sparkling gems, golden studs, or even a racing back with a cute butterfly pattern. We provide high-end bra straps to meet your various underwear manufacturing requirements.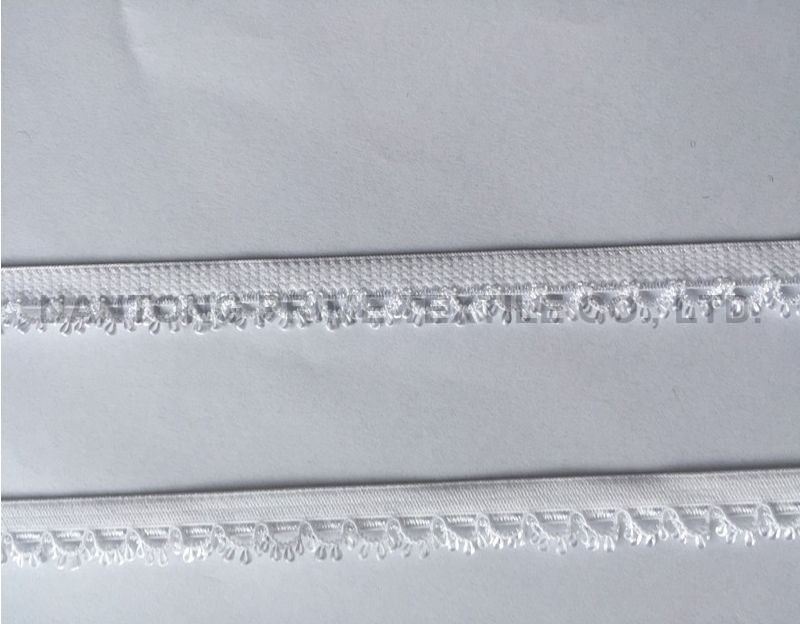 Parameters:
width : 3/8" 10mm
woven quality
Material: nylon and spandex
can dye any color